Nov. 30th, 2006
05:21 pm
I have a photo from when I was trying to clean out my cheap water pistol, because, really, glucose syrup - however diluted - isn't meant to go through them.
And so, I have a photo from this process.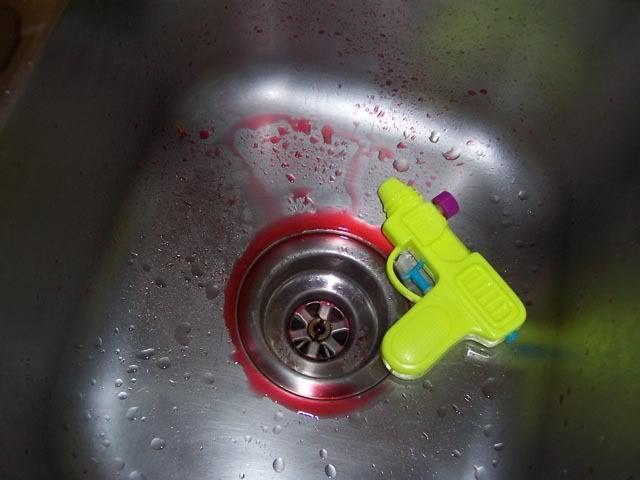 I think it's coming out a little bit too red and a little too translucent, but that was because I didn't adjust my colouring for trying to get it through a water pistol. There's other options for making it darker and/or more opaque: there may be experiments with parisian essence, coffee, milk, and whatever else I can think of. Or whatever you, my talented flist, can suggest. (Suggestions may include things like 'no, it looks fine to me' if I'm going a little insane about this)
And, in case you want to rage about the dangers of water pistols, I have a general-consumption icon. Whee!